Underwater lighting solutions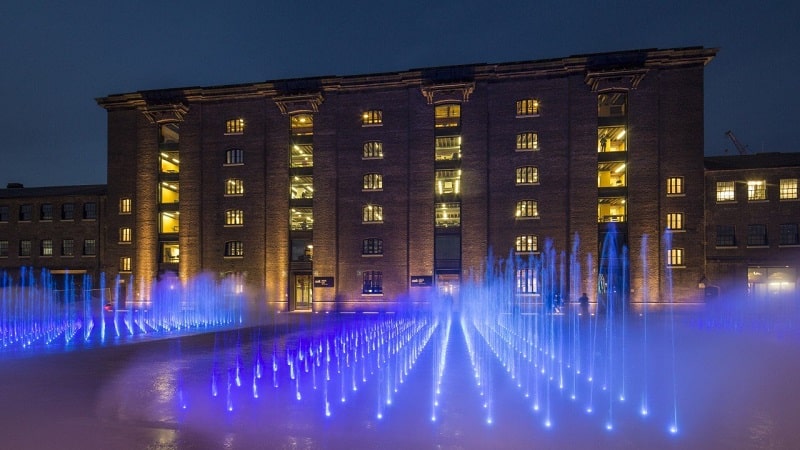 For applications where the electrical systems will be submerged for extended periods of time, the assemblies need to display certain properties that are very specific to the application. Most notably, the sealing rating has to be extremely high, as water ingress could put technicians at risk, as well as the electrical equipment.
Long immersion
For applications where the systems will be submerged for extended periods in water, the minimum IP rating required is IP68. IP69K rated products will protect against water ingress even when the equipment is subjected to high pressure jets of water coming from 360°, guaranteeing the safety of your staff and equipment. This is critical, as a faulty connector dropped into a fountain could create an electrocution risk for anyone that comes into contact with the water. For these types of situations, there is no space to negotiate, the highest degree of safety, and consequently of sealing, will be highly recommended.
Corrosion
The ideal choice will therefore be a plastic connector that is easy to mate and unmate, and robust enough to be submerged in water for extended periods of time. Ideally, an overmold cable assembly will provide higher water-resistance, and if the installation is outdoors, resistance to UV exposure is also important.
| | |
| --- | --- |
| UTL Harness | |
| High sealing | IP68/69K mated & unmated |
| Easy to use | Push-Pull secure locking |
| Outdoors, water environment | Plastic, corrosion-resistant, overmolding available |
| Exposure to sun | UV resistant |
Connectors for Underwater lighting
Below is the full range of options for underwater lighting that SOURIAU-SUNBANK offers. Click on each connector to find out more about its technical specifications.
| | | | |
| --- | --- | --- | --- |
| | | | |
| Locking system | Push-pull | Bayonet | Screw coupling |
| Sealing | IP68/69K | IP68/69K | IP68 |
| Unique feature | Ground contact first mate, last break | Mixed power, signal, fiber layouts possible | Up to 300 meters depth (30 bars) |

Additional ressources