Staff and Equipment Safety First with SOURIAU-SUNBANK's Lighting Solutions
20/05/2019
Lighting is a sector that has been transformed drastically these past few years, especially with the commercial development of solid-state lighting technology (LED, OLED, PLED,…) which can now be found in many applications, preferred for their high power, excellent energy-efficiency and much lower heat radiation compared to incandescent lighting. Outdoor signage and displays, architectural lighting and even airport lighting features are just a few examples of where the technology is being adopted.
Some of these applications can subject the electrical systems to harsh conditions, and connectors that are able to withstand these are attracting a lot of attention. The necessity to have a reliable and safe connection is always important, but it is particularly critical for safety-related applications such as airstrips and emergency lighting.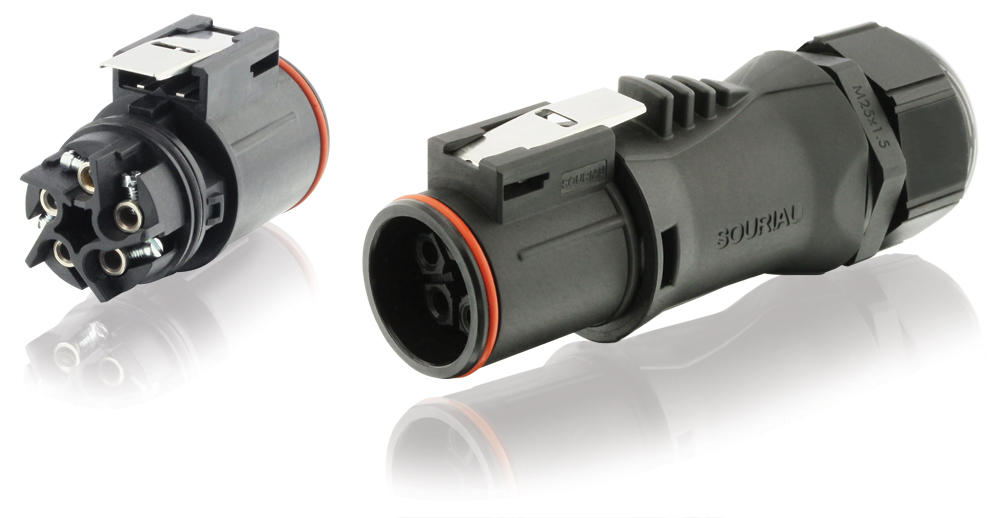 SOURIAU-SUNBANK offers a wide range of options for interconnecting lighting systems. One particular range has been developed especially to meet the requirements of lighting applications: the UTL series. An easy-to-use push-pull connector that is completely waterproof and UV-resistant, it has been qualified for a range of standards* to help you qualify your equipment more easily and bring your product to market more quickly. The key focus of the UTL is to ensure a safe manipulation by your technicians to protect them as well as your equipment, thanks to its following properties :
Impact resistance
Stress relief
Flame retardant
Finger-proof
Aging
Hot wire
Bending
Current breaking capacity: 'first mate, last break' ground contact
From an application viewpoint, the challenges and harsh environments that your lighting systems will be subjected to can vary greatly, and an inappropriate choice can lead to a reduced productivity at best, and a serious compromise of people's safety in the worst case scenario.
*UTL Qualifications
| | |
| --- | --- |
| UL201 | Safety standard of industrial equipment |
| UL 1995 | Heating and cooling equipment |
| UL 2238 | Cable assemblies and fittings for industrial control and signal distribution |
| IEC 60601 | Medical equipment |
| IEC 61010 | Safety requirements for electrical equipment, for measurement, control and laboratory use. |
| IEC 60598 | Street lights |
| UL/IEC 60950 | Information technology equipment |
Applications