SOURIAU - SUNBANK Connection Technologies has a broad range of machining capabilities that include turning, milling, broaching and drilling to name a few. Our long history of industrial manufacturing has granted us an expertise in efficient and high-performance machining, which is at the center of our quality engagement.
Our solution
Machining
Our wide material portfolio includes aluminum, stainless steel, bronze, titanium and composite. Our design team is always available to help you select the correct material for your application. A team of designers, engineers, drafters and programmers will take an idea from conceptual design to finished product. Our machining work cell layout approach allows us to offer flexible daily production schedules to better service our customers and quickly fulfill demand.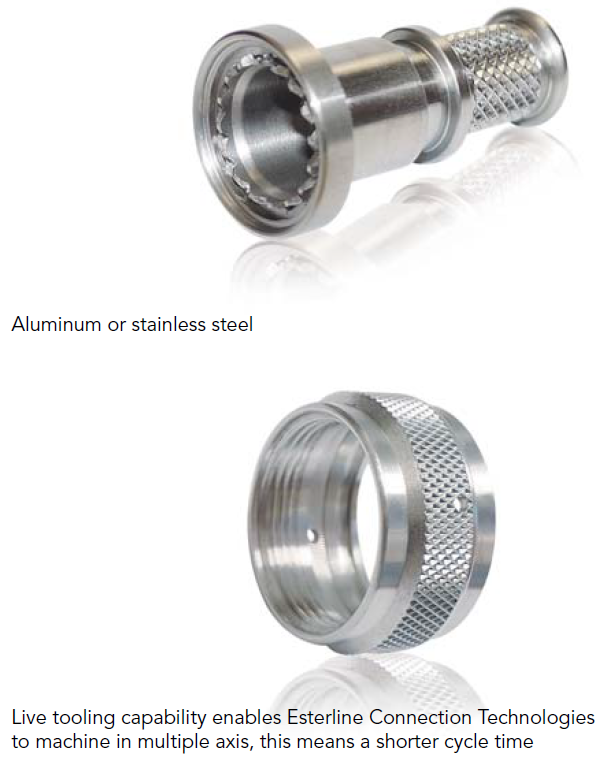 Automated lathes operate with revolving technology and are ideal for machining any type of circular part; they can also be used to add threads or helices. Extra features can be added in different axis using our live tooling capability. SOURIAU - SUNBANK Connection Technologies has machining excellence centers located worldwide. More 250 machines with different capabilities increase the range of parts that can be processed.