8STA - Smallest Connector with Removable Contacts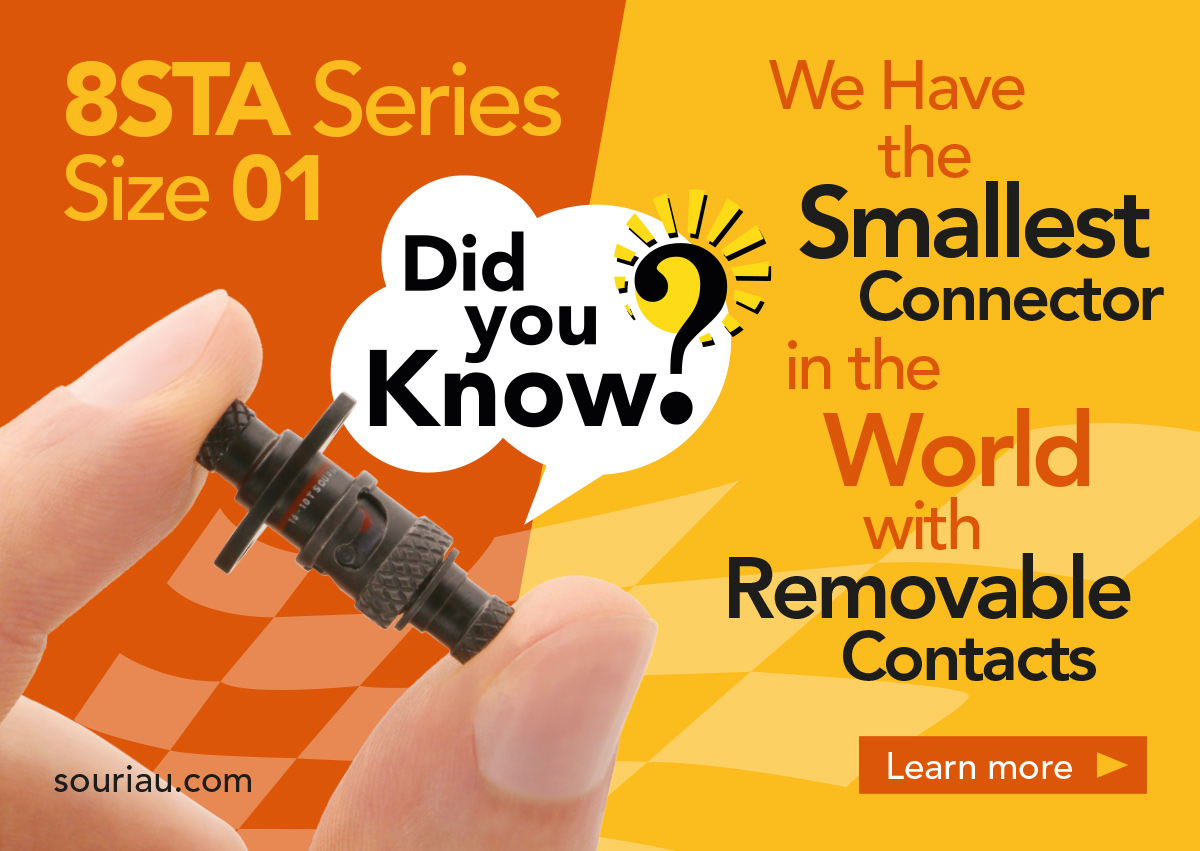 The Smallest Connector in the World (with removable contacts)!
The 8STA Series Shell size 01 is an ultra-compact design and very lightweight connector dedicated to the harshest environments.
Derived from mil-spec connectors, it is the perfect solution for size and weight reduction in extreme vibration environments with its #26 removable contacts.
8STA Webpage 8STA Size 01 Datasheet