Operating temperature range: -40° + 105°C
Waterproof sealing: IP68 and IP69K
UV resistant with F1 material
Moisture-proof
Standard qualification: UL94V0 / UL94HB
RoHS and REACH
250 mating cycles
Key features and benefits
UTS Waterproof connector
The UTS series is a waterproof circular plastic connector with a 1/3 bayonet coupling to quickly connect and secure the connection system with an audible click that guarantees secure mating.
Developed to be compliant with major electrical IEC and UL standards, the UTS guarantees safe conditions for the installers and operators.
IP68/69K Rated Wateproof Connector
Waterproof (IP68/69K) and UV resistant, the UTS series has a long outdoor lifespan and reduces the need for connector maintenance and replacements. A unique concept allows the UTS hi-seal option to maintain an IP68 rating even in unmated conditions.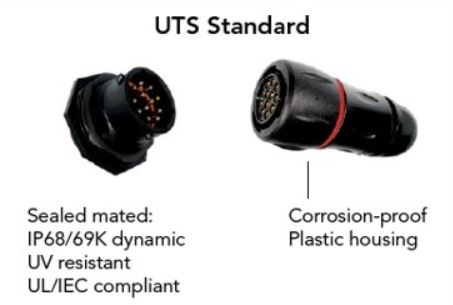 The UTS series offers a large choice of layouts with options to mix signal and power or copper and optic within the same connector.
UTS connectors use the Trim Trio contacts and are fully intermateable and interchangeable with the UTG and UTO series which provides the option to switch from one series to another without tools or panel cut-out modifications. Your product upgrade is easier, faster and without additional costs.
Harsh environment cable assembly
Available with a large selection of shells, a standard cable assembly offering provides complete interconnect solutions to simplify your supply chain.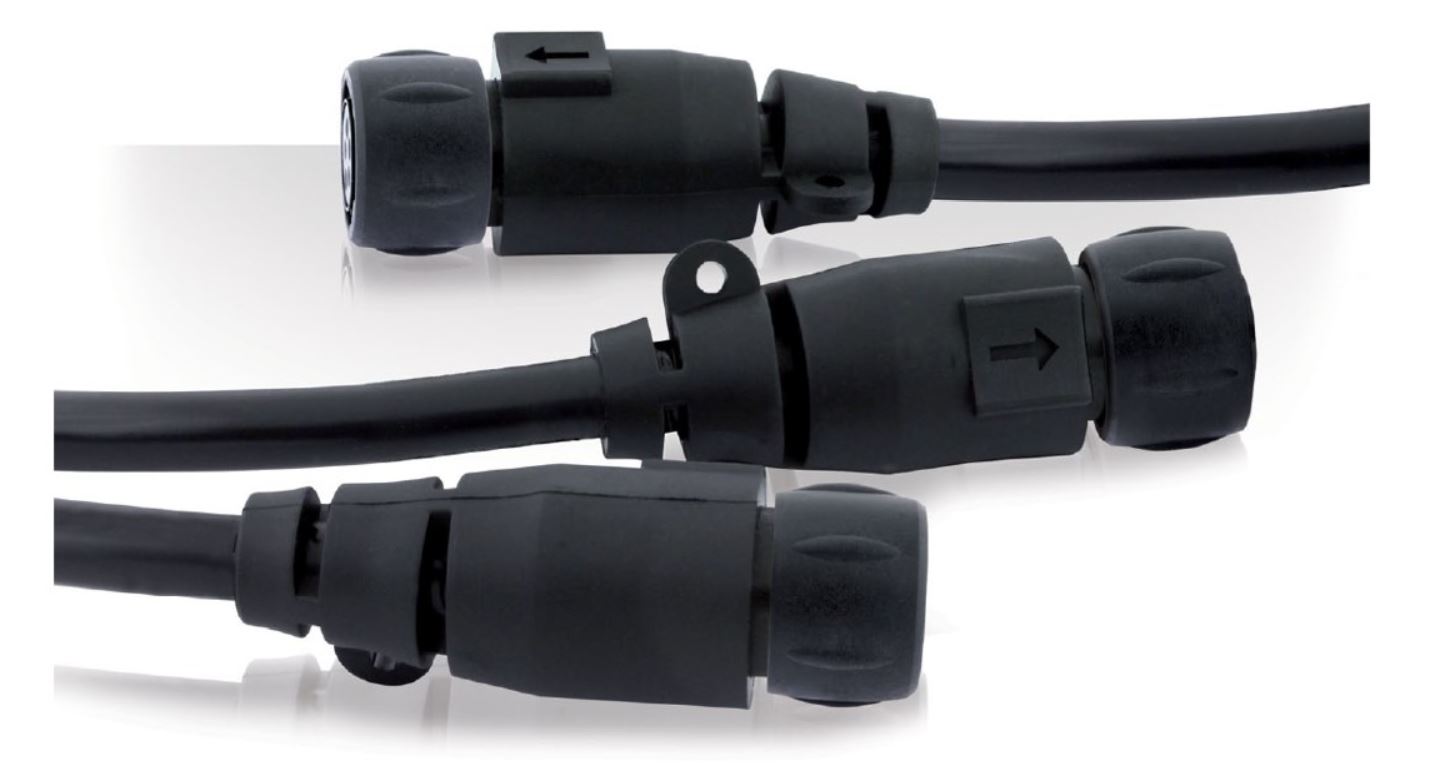 SOURIAU specializes in supplying cable assemblies which are produced in-house and which further increases the assemblies' waterproof sealing properties as well as stress-resistance on the cable termination. For more technical specifications on our waterproof overmolded cable assemblies or commercial requests, please contact us.
Examples of application field
The UTS series is ideal for outdoor and indoor dynamic applications requiring continuous underwater immersion, routine pressure washing and dust protection.