SOURIAU - SUNBANK Connection Technologies has decades of experience in providing a variety of plating finishes for metal and composite materials used to manufacture the shells, and gold platings used on the contacts. Different platings will offer different properties for the materials, affecting their conductivity, resistance to corrosion and visual aspect.
Our solution
Plating Capabilities
Plating can optimize material performance properties such as better corrosion resistance, conductive or non-conductive attributes and even improved solderability. Some examples of SOURIAU - SUNBANK Connection Technologies' plating capabilities for the shell of the connectors include:
Cadmium
Nickel
Alodine
Stainless steel
Passivation to name a few
Black zinc nickel
Olive drab cadmium plating is often used for defense applications because of its beneficial properties: highly resistant to corrosion, solderable, cost-effective, and non-reflective. Cadmium has however come under scrutiny with the REACH regulations imposed in the EU, and manufacturers are encouraged to develop an alternative. For this reason, SOURIAU - SUNBANK Connection Technologies has developed an inhouse solution which is Black Zinc Nickel plating which is RoHS and REACH compliant.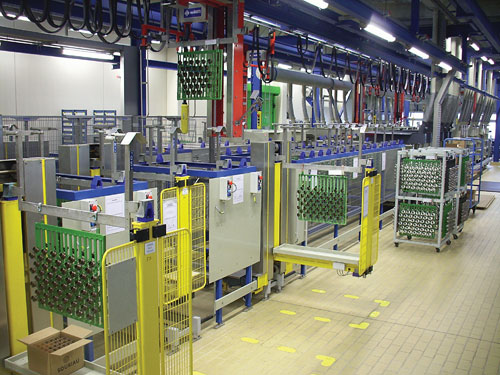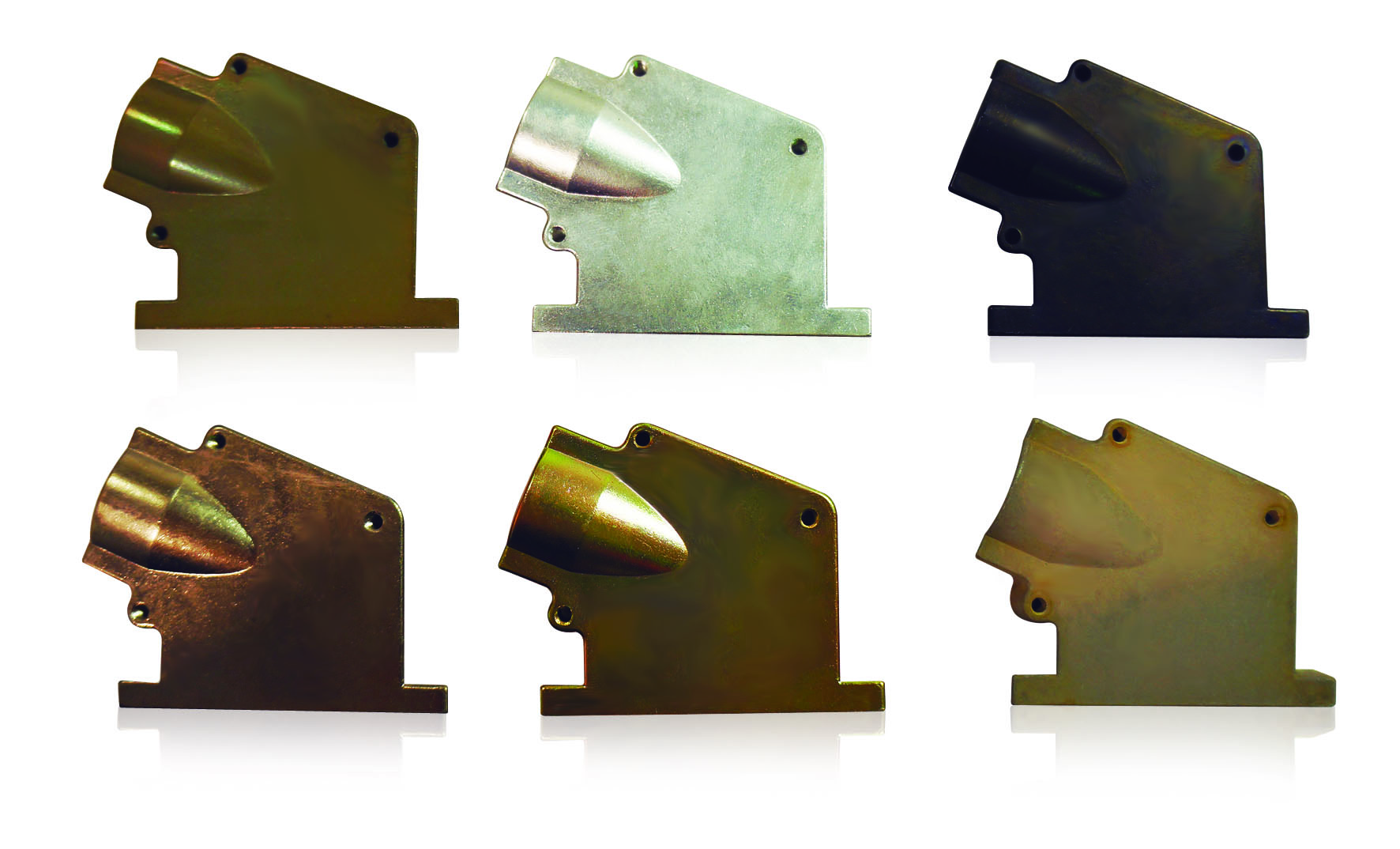 Same part with six different surface finishes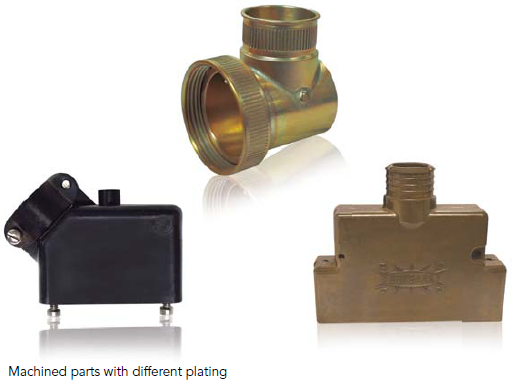 Plating can be applied to a part by either depositing a metallic layer onto the surface, or by chemically converting/altering the surface. In both situations, electrical current may or may not be used depending upon the desired finish results.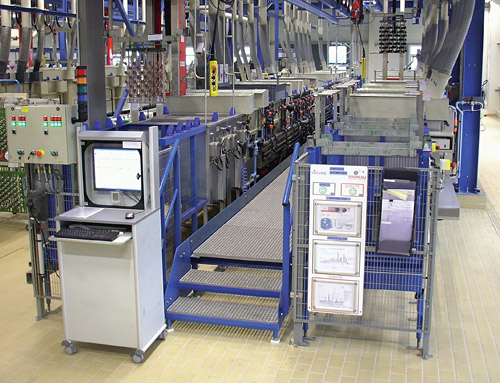 Aluminium parts wired for plating
SOURIAU - SUNBANK Connection Technologies has decades of experience in providing a variety of plating finishes to a diversity of metal or composite materials. Our automatic and manual lines can accommodate large to small volume scale production runs.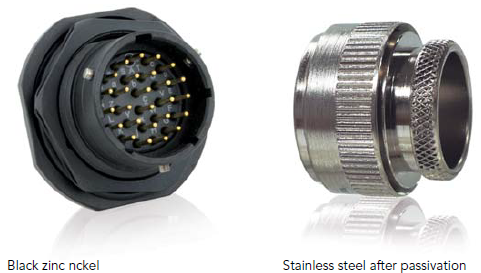 Our teams are constantly at work to improve our plating technologies with focus and dedication to reducing our environmental footprint. In addition to our RoHS solutions, SOURIAU - SUNBANK Connection Technologies is a major actor and contributor to the industry wide consortium dedicated to addressing the REACH challenge.
We can also offer a range of plating options for our contacts to enhance or channel their properties. Gold plating contacts provides a range of benefits including:
High corrosion resistance
Enhanced conductivity
Extended durability
Smooth surface finish important for repeated mating
Other platings for contacts include tin which is a more cost-effective option to gold.

Our plating preparation is adaptable to using either barrel processes or wire strands.
Waste water treatment